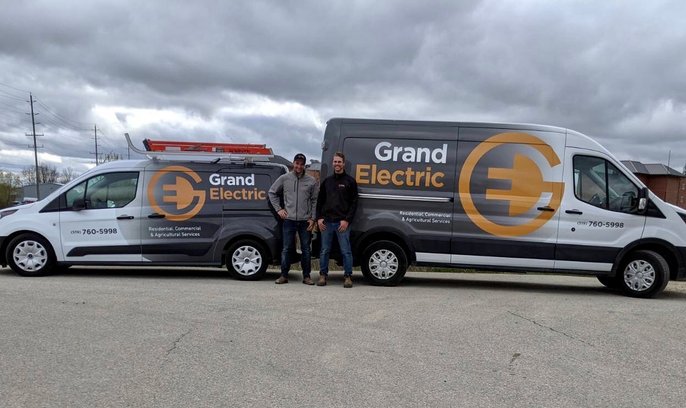 HONEST.
EFFICIENT.
RELIABLE.
GIve us a try and you'll know why!
519.760.5998
grandelectric.fergus@gmail.com
Monday-Friday: 7:00AM-7:00PM
Saturday: 7:00AM - 4:00PM
Sunday: Closed
Fergus Electricians, doing Residential, commecial, or industrial electrical. With over 10 years of experience in the electric industry, we provide a safe and reliable electrical solution that is done to code and is still easy budget friendly. We can wire up your hottub, spa or sauna! If you have bad or broken electrical, give us a call and we can repair, replace, or maintain all your electrical needs. If you have an emergency electrical service call, call us and we will get there fast. We work in the Fergus area, as well as the surrounding area, we truly are an "electrician near me". We promise honest, efficient and reliable electrical solutions, give us a try and you'll know why!